We are constantly updating our calendar as events get added. Please check back frequently and follow us on Facebook and Twitter to stay up to date. 

ArtSpeak – Jewelry Artists, Designers and Collectors| Red Wing Arts
Sep 24, 2019 @ 7:00 pm

-

9:00 pm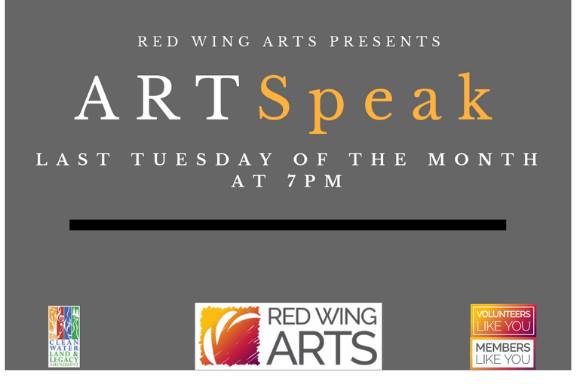 DAZZLE…ARTSpeak
Tuesday, September 24, 7:00
Red Wing Arts, 418 Levee St. Red Wing MN
Where do Jewelry Artists get their inspiration? Whether it is Nature, Architecture, Urban or Country, many designs comes from jewelry styles from our past. Think about Art Deco, Art Nouveau, Abstract Art, Native American, Egyptian and more…all styles that are reflected in our jewelry.
Learn to understand and identify metals, gems, glass and all other jewelry components…particularly if you design with vintage and used jewelry components. If you frequent flea markets, auctions and on-line sources for your jewelry materials, there are quick ways to identify these components. We will cover sources for jewelry classes and discuss processes like Metal Clay.
Bring examples of your jewelry and check out our large library of reference books which include
costume jewelry, Jewelry Design, values and gemstone identification.
Open to Jewelry Artists and anyone who just loves Jewelry!
Pre-register up to 20 people
Ann-Marie Rose and Maggie Paynter are both Studio Artists who also are Auction and Flea Market mavens who over the past 30 years have excavated Flea Market bins, Antique Stores, On-line/live auctions, and rock shops, looking for the one-in-a million find!